(CaliberCos Inc.) (NASDAQ: CWD)
With more than $2.9 billion of managed assets, Caliber's 15-year track record of managing and developing real estate is built on a singular goal: make money in all market conditions.  Our growth is fueled by our performance and our competitive advantage: we invest in projects, strategies, and geographies that global real estate institutions do not.  Integral to our competitive advantage is our in-house shared services group, which offers Caliber greater control over our real estate and visibility to future investment opportunities.  There are multiple ways to participate in Caliber's success: you can invest in Nasdaq-listed CaliberCos Inc. and/or you can invest directly in our Private Funds.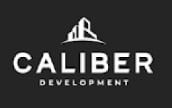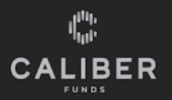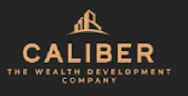 Caliber Companies

Our Full-Service Cycle
Caliber Funds

Investors gain access to real estate investments via our sales team.


Acquisitions

In-house acquisitions team buying the right real-estate.


Asset Management

Ensures every element of a project occurs according to plan and adjusts as needed.


Sale, Refinance
and Re-Invest

Evaluates projects, plans, and forecasted budgets to determine the optimum time to harvest gains and take advantage of new market opportunities.


Development

Experienced development team creates the right plan for each project.


Construction

In-house Construction Management reduces mistakes, down time & change orders.

Executive Leadership Team
Our Mission, Vision and Values
Our Why
Caliber grows the wealth of good people to create a better world.
Vision: Building Generational Wealth
The Business Model:
We create strategic investments that build generational wealth for our investors, communities, and team. We are an alternative asset manager with strategies in real estate and credit, differentiated by our vertically integrated business model.
Our Values
We identified three key value sets that drive our team:
Authenticity & Transparency
Compassion & Service
Vision & Agility
Authenticity & Transparency
Real, open communication builds trust and drives fact-based decisions:
A great company culture is true to itself. Transparency creates trust, improves decision-making, and accelerates organizations, even when the news is bad. With good intel, we make better decisions.
Compassion & Service
A culture of empathy with action to serve puts our investors, communities, and team first:
It's said that compassion is empathy with action to serve. Caliber takes care of its team and strives to benefit our communities. We hire mindfully to ensure team members bring the right culture.
Vision & Agility
A forward-looking, outcome-based mindset allows us to pivot in an ever-changing market:
Caliber was born in a distressed marketplace, always keeping one eye on the horizon with strategies for every economic climate, so we can pivot, get a jump on opportunities, and benefit, in any economy.
Caliber Commitment
Real growth and real opportunities
Partnership, beyond capital
Real relationships and a real return
Scaling for sustained growth
Real impact for real people
A Note from Caliber's Leadership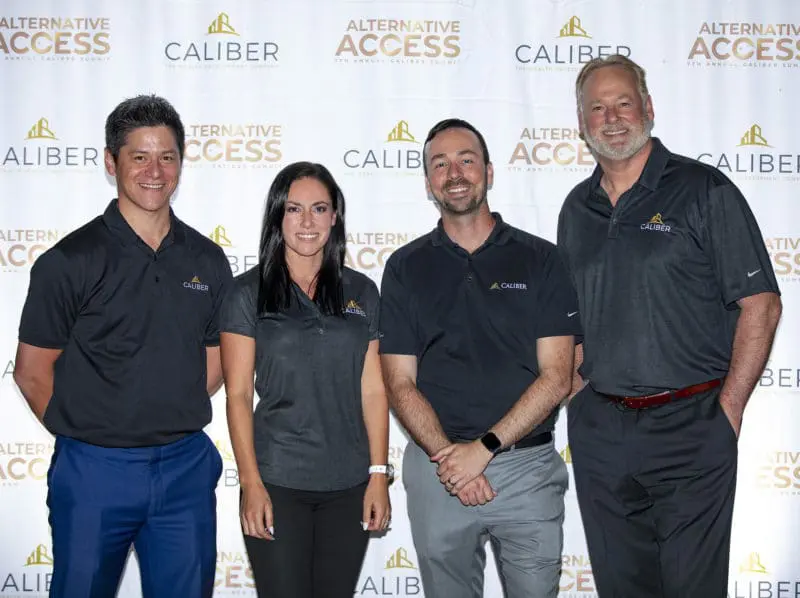 Founded in 2009 during one of the worst financial crises in history, Caliber was created to capture the proven benefits of real estate.
Our founding belief that everyone deserves access to a better alternative to the stock market has shaped Caliber into the leading firm it is today. When you partner with Caliber, you gain access - access to our team of industry experts working diligently to deliver your investment returns, access to the knowledge you need to make an educated and empowered investment decision, and access to a fund manager that is grounded in transparency and committed to maintaining lines of communication that often get lost with other institutions.
This mission has shaped our company and caused Caliber to be recognized as pioneers in our sector. Each day we continue to level the playing field, shaking up an industry in dire need of change, because we believe our clients, families, and friends, deserve the best.
Thank you for taking the time to consider us as your investment partner. We look forward to the opportunity to live up to our name as The Wealth Development Company by growing and securing your wealth.




Strategic Leadership Team
Lisa Pudewell
Vice President of Asset Management

Michael Rosales
Corporate Controller

Coulson Painter
Vice President & Corporate Controller REIT Division


Brandy Stone
Financial Planning & Analysis Manager

Bill Taysom
Vice President of Marketing
Curtis Christensen
Chief Compliance Officer

Howard Hill
SVP, Corporate Development

Elaine Beeson
Director of Investments

Sara Grisham
Vice President of Financial Reporting

Wren Martin
Vice President of Construction Management
Greg Talcott
Managing Director of Sales

Brion Crum
VP of Wealth Development

Ted Aust
VP of Wealth Development

Conor Donohue
VP of Wealth Development
Robert Muench
VP of Wealth Development

Dimitri Uhlik
VP of Wealth Development

Mathew Jameson
VP of Capital Markets - East
Mary Jackson
Sr. Investor Services Representative

Mandy Aranyos
Sr. Investor Services Representative

Mikayla Guerrero
Investor Services Representative
Joshua Snow
Investor Services Representative

Natascha Anderson
Investor Services Representative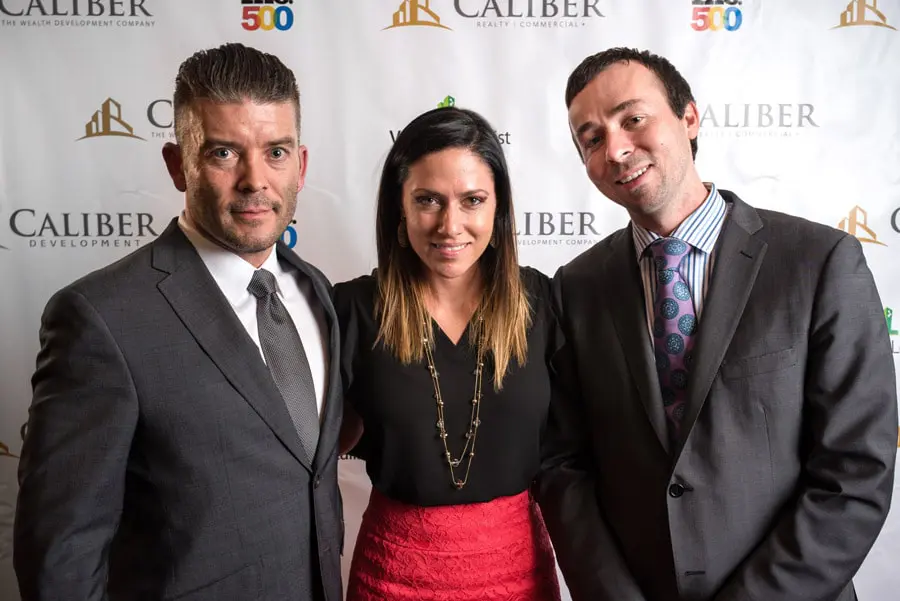 Starting with a single investor and entrepreneurial founders, Caliber's story is rooted in a set of investment principles that are now the foundation of the company.  These principles were created naturally during our first formal year of operations, raising $18 million from investor-partners and buying, renovating, and selling over 150 single-family homes.
It was 2009, at the trustee sale auctions where we learned some important lessons:
 Income from real estate creates value, not paper appraisals.
Investors' interests must be aligned with management—investors profit first.
The old way of investing was not working. A new alternative was needed.
Hard work and complexity in real estate translates to great deals when we execute well.
Buy below market, always.
Through an incredibly fast-paced first year, Chris Loeffler, Jennifer Schrader, and Donnie Schrader, Caliber's founders, worked tirelessly with our early team members to incubate the opportunistic business model we began with and transform it into a platform designed to last for generations.
We saw the future—investors had lost faith in traditional stocks, bonds, and insurance products, and they had found an exciting alternative in private real estate investments.  The problem was access—only a select few accredited investors who were insiders in the private investment world knew about this form of investing and very few companies existed to service them.
We saw a market opportunity to take advantage of new laws allowing for wider dissemination of knowledge surrounding private investment to build a community of educated, empowered, and grateful Caliber investors.
Caliber wanted to be there for investors to help them take whatever portion of their portfolio they wanted to hold in real estate and have opportunities that fit their needs at that moment in their life, and throughout their lives.
And we wanted our investors to know that we were ready for change. We watched from 2009 – 2011, as the market dramatically changed each month and we learned how to change our business model to take advantage of each new market opportunity.  That adaptability is a strength and a competitive edge in today's world and is a permanent component of Caliber's culture.
Jennifer and Donnie's stories are inexorably tied together. As a couple in Detroit, Michigan, they worked together to develop their real estate skillset. With Donnie seeking out investment opportunities in residential real estate and managing renovations and Jennifer completing the acquisitions, sales, and design.  As a pair, the first eight years of their careers were spent learning real estate the hard way—and their experience turned into huge value, helping Caliber take advantage of the market opportunity in front of it.
Chris' story starts in a military family, living across the U.S. and across the world and learning how to adapt to many different environments. He was formally trained in business and accounting and started his professional career with PwC, learning how many great companies achieved their goals and operated their businesses. Driven by a personal interest in real estate investing, Chris left PwC to join Donnie and Jennifer and help structure the business that exists today.
Now 12 years in, Caliber's story continues. We often tell the marketplace that we don't have a five-year plan—we have a 100-year plan. Caliber's platform is rapidly growing toward $1 billion in assets under management and development. We have helped thousands of investors achieve their goals to grow their wealth and gain access to private real estate investments. We are now the largest opportunity zone investor in the Southwest region and, most importantly, we employ one of the best teams in the business.
Our founding story helps us stay grounded at Caliber. As we look forward to the future and achieving our vision of becoming the #1 place to invest in real estate in the Southwest, we will not forget the core principles that got us here or the early team members and investors who helped build the foundation.
By doing so, we ensure Caliber is here to help many generations of investors develop wealth, do good in their communities, and transform our country for the better.
As a Caliber shareholder and co-founder, Donnie played an integral role in forming a strong and lasting foundation for the company. He held the roles of co-managing partner, chief operating officer (COO), and chief development officer (CDO). Within these positions, Donnie oversaw acquisitions, distressed real estate management, development and construction.

Caliber is proud to be a 2023 Top Workplace!