Building Generational Wealth For Our
Tap the Vast, Underserved Middle Market
of Commercial Real Estate
Individual investors sign up to explore exclusive deals.
Caliber The Wealth Development Company
Caliber is a leading financial services company in the alternative asset management space, focused on commercial real estate, providing accredited investors and registered investment advisors with well-structured alternatives to traditional investments.
Middle Market
Fundraising & Capital Deployment
We invest in middle-market assets and geographies, applying established institutional private asset investment models, to deliver outsized returns.
Vertically Integrated
Operating Model
Our investment service model produces improved visibility and control, enhanced investment returns, and robust off-market deal flow.
Growth Markets
Geographic Focus
We focus on cities and regions with growing populations that are business friendly, with favorable taxes, entitlements, and access to local governments.
Non-Correlated Investment Solutions To Defend Against Inflation and Volatility
Historically, investing in real estate as been proven to hold value in any economic climate. It can be used to deliver a predictable income and/or to generate large, long-term returns for the investor. If the economy is unstable and inflation issues arise, investing in real estate assets or funds can be a great solution to diversify and protect your portfolio from the fallout.
Forged In Distress Born of the Financial Crisis
Caliber was founded in 2009, from the heart of the financial crisis, acquiring distressed assets.
We identified a unique advantage, in the underserved middle market. Our purpose-built investments are asset agnostic for the highest and best use, driving multiple avenues for growth with a cycle-tested team with deep industry experience and local relationships for proprietary off-market deal flow. As economics change we continue to seek out market appropriate solutions.
Caliber's Track Record
of Growth
2.5B+
Assets Under Management & Assets Under Development*
14-year
History of Operations Cycle Tested
Caliber fund and asset investment offerings
We offer a range of investment offerings across Core, Core Plus, Value-Add and Opportunistic philosophies, meaning that you can typically find funds or assets that offer growth, income or a hybrid of both through us.
Commercial real estate
Qualified Opportunity Zones (QOZ)
Private equity
Debt facilities
Achieve generational wealth. Rise up with us.
Investment Solutions for financial professionals, institutions and accredited individual investors looking to strengthen portfolio diversification, hedge against inflation and reduce volatility using commercial real estate assets, funds and alternative investments.
For your clients seeking to enhance portfolio diversification, we offer numerous funds and asset types that build growth, accrue income or a hybrid of both.
Provide value to your stakeholders by investing in funds and assets that offer atypical tax benefits, capital growth, accrue income or a hybrid of both.
Diversify your portfolio by investing in funds and assets that offer outsized tax benefits, capital growth, income accrual or a hybrid of both.
Caliber's Cycled Assets Track Record
5 Years
Average Hold Period
Past performance is not indicative of future results. This track record is for informational purposes only and is not an offer to buy securities or interests in any investment.  You may contact your Caliber representative for a copy of the detailed cycled assets track record.
Cycled Assets Track Record
Our full-cycle asset track record gives a detailed and transparent picture of the performance and profitability of our commercial real estate assets and funds, over its entire lifetime, from acquisition to disposition.
Caliber Cycled Assets Report
AS OF MARCH 2022
The Middle Market - An Intersection of Meaningful Opportunities
Middle-market, private equity investing typically refers to the acquisition, financing, and management of commercial properties typically valued between $10 million and $500 million. This investment type lets investors pool their capital together and invest in an array of property classes.
High net worth (HNW)
Underserved, high growth demographic
Seeking alternative direct investments
Middle Market Geographies
Strong demographics
Historically higher cap rates*
Financing gap (overlooked by larger firms)
Opportunity Zones
$5mn-$50mn
Fragmented
Large deal volume
Less competition from institutions
Past performance is not indicative of future results.
Core, core plus, value-add, and opportunistic are four different types of commercial real estate investing strategies. Each of these strategies carries its own set of risks and rewards, and investors may choose to use a combination of these strategies in order to diversify their investment portfolio.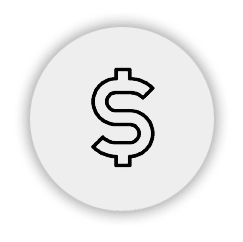 CORE
The most conservative blend of risk and return.
Property tends to be well-built in a great location with little deferred maintenance requirements and high-quality tenants already in place on long-term leases.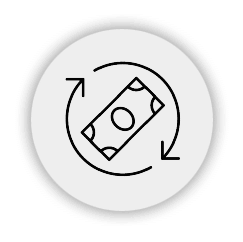 CORE PLUS
Properties with a good – not great – location, stable income, high quality tenants, slightly dated finishes, low to moderate vacancy rates.
Properties provide an opportunity to create value by reducing risk, improving cash flow, or both through overcoming whatever challenges prevented the asset from being characterized as Core.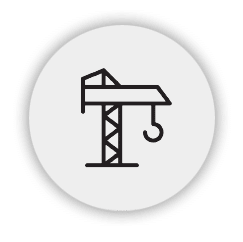 VALUE ADD
The goal with value-add is to find properties priced below the market that needs some work to restore their value.
Commonly, value-add properties have little to no cash flow at acquisition. Fair to good location, dated finishes, medium to high vacancy levels, and some amount of deferred maintenance that must be addressed.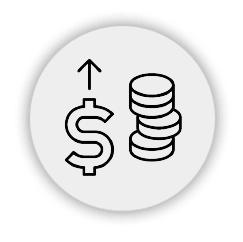 OPPORTUNISTIC
The opportunistic category is a little like investing in small-cap stocks.
There's greater risk buying less-established companies, however, the upside can be significantly higher than buying mature large-cap stocks. Can include developing something from scratch (ground-up development), repurposing a building from one use to another (adaptive reuse), and winning entitlements for raw land.
Each Caliber investment undergoes a multi-step underwriting process that begins with an in-depth review of past industry performance and current market conditions.
Opportunities are then assessed by our expert team to ensure that the investment aligns with our principles, which are applied to every deal, every time.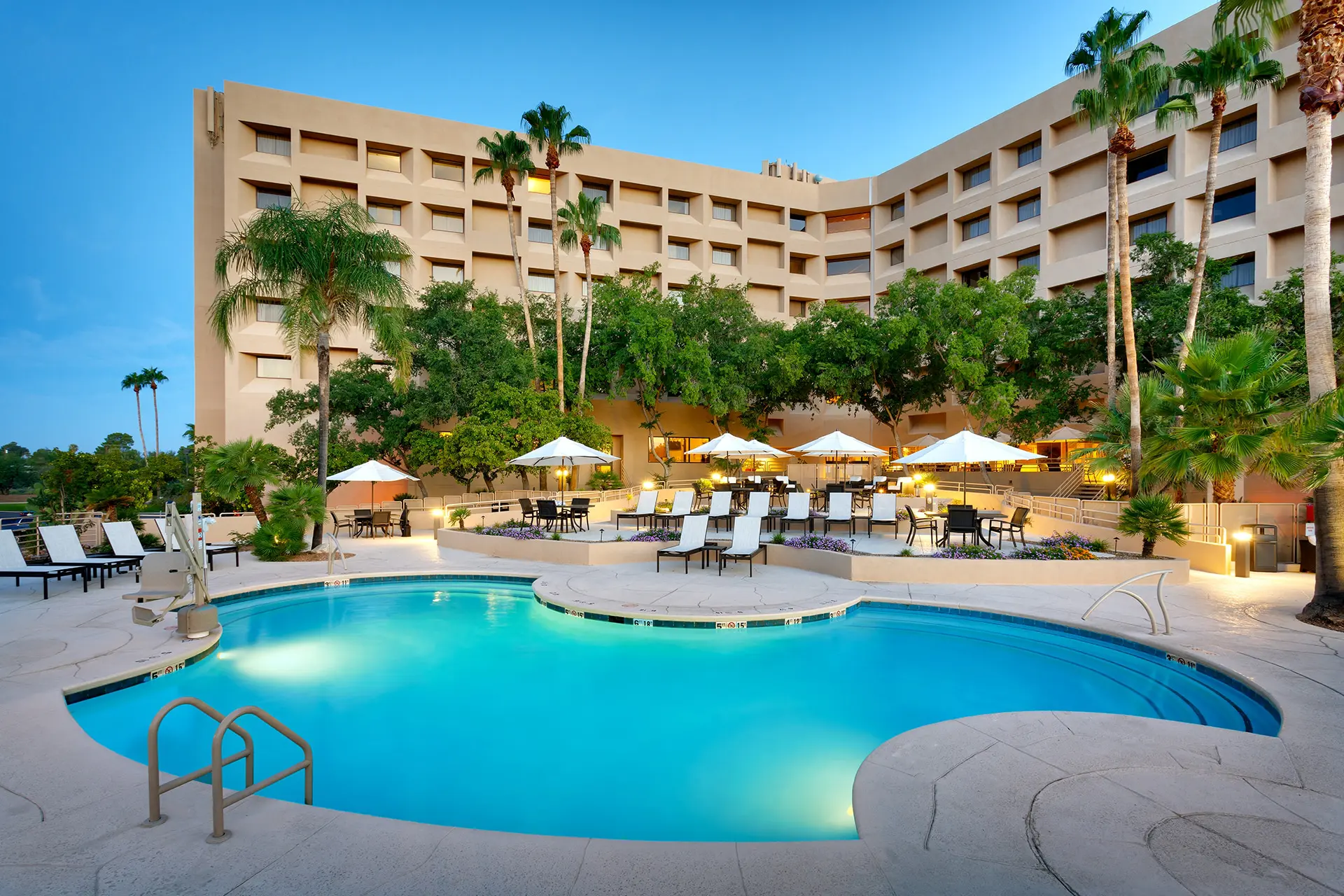 Caliber is a leading vertically integrated asset management firm whose primary goal is to enhance the wealth of investors seeking to make investments in middle-market assets. We strive to build wealth for our investor clients by creating, managing, and servicing proprietary products, including middle-market investment funds, private syndications, and direct investments.
Recent Blog Posts, News & Webinars
Pickleball & Other Middle Market Opportunity Zone Deals Caliber's own co-founder & CEO, Chris Loeffler, joins Jimmy Atkinson of OpportunityDb for "OZ Pitch Day" to discuss the Caliber Tax Advantage…
Read More
CALIBER PROFILED IN THE FOLLOWING PUBLICATIONS: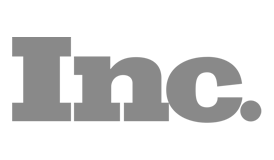 Book an investor strategy call with the Caliber Wealth Development Team
INVESTMENTS IN PRIVATE PLACEMENTS CAN LOSE THEIR ENTIRE VALUE, ARE ILLIQUID AND ARE SPECULATIVE.
REFER TO THE AMENDED AND RESTATED PRIVATE PLACEMENT MEMORANDUM (PPM) FOR MORE DETAILED DISCUSSION OF RISK FACTORS.