This article is part III of a series to offer some more context around each strategy – stabilization, value-add, new construction, and master-planned development. We'll summarize the general business plan for each, discuss the opportunities and risks, and define the investor profile that may be suitable for each strategy.
This article focuses on the New Development Strategy.
What's the best part of a rollercoaster? Is it that feeling of racing through the twists, turns, and loops after the first big drop? What about the chance to ride it again?
Even one rollercoaster ride is often enough to get you past any initial hesitation, and there's a reason why: rollercoasters trigger the release of endorphins, or chemicals created by the brain to help us cope with pain and stress. Endorphins help us go from stressed to calm, a useful trait when our brains think we're in danger. And that's the appeal of rollercoasters: they offer the perception of danger in a controlled environment.
Rollercoasters are highly engineered and rigorously tested before any member of the public takes a ride. It's why the National Safety Council considers rollercoasters far safer than most day-to-day activities like driving or even just walking around. A 2017 report estimated that the chances of sustaining a serious injury on a rollercoaster were about 1 in 17 million; the chance of being hit by lightning is 1 in 138,849. Unlike lightning, rollercoasters are created, tested, and maintained using defined processes executed by skilled engineers.
Investing in a new development project can feel like getting on a rollercoaster. Typically, when working with experienced fund sponsors, new development projects are potentially more successful as each project completed follows a rigorously defined process that only becomes more efficient over time. There are twists, turns, and even loops that can occur, but these are part of the experience.
New development can be a highly profitable experience that can leave you ready to jump to the next one! Before you hop on, let's walk through some of the high-level points in the new development business plan.
New Development Build Strategy Discussion
Is a development business plan worth it?
Whether we're acquiring land, building on entitled land, or knocking an existing building down, we need to know if any one project is worth pursuing. To help evaluate sites impartially, we rely on two calculations called development yield and cap rate.
Development yield tells us whether the completed property will generate enough income to cover the cost to build it. We find development yield by dividing the estimated income generated by the property by the total construction cost. If possible, we'll evaluate multiple sites to find the highest estimated development yield.
Once we've narrowed down the list of potential sites based on development yield, we'll evaluate cap rates. Cap rates, or 'capitalization rate,' is a way to compare existing commercial real estate properties based on the value of the property and the income it generates. It's like pulling comparable homes in residential real estate.
These two calculations tell us whether the project is worth the construction costs based on the estimated cash flow derived from the existing properties in the area. When both of those figures make sense, then it's time to get started!
In new development build strategy, measure twice, cut once.
The absence of existing revenue is the greatest risk to control for in any new development project. We can address that risk by securing tenants before the project is finished, which adds pressure to finish construction on time and according to specifications. Tenants can back out if the project takes too long or the building isn't what they were expecting. The worst-case scenario is a brand-new building that's empty because that means we're carrying on it our balance sheet each month.
Given the stakes of new development, most of the work on a new development project happens before swinging hammers or cutting any wood frames. Developers, architects, and general contractors choreograph the project to determine how much the project should cost and when each stakeholder needs to step on stage.
By far, labor and materials costs are the most important expenses that need to be controlled in a new development project.
New Development Build Strategy Steps
Here are the general steps that a new development project will follow once a site has been chosen.
Scope the project. At this stage, the developer estimates the budget and builds out the project's schedule. Once that work is completed, we'll present the plans to architectural firms and general contractors.
Scope the building. The architect outlines the size of the building and its orientation, and the functional systems in the building. Functional systems include how the building will connect to existing municipal utilities. The municipal planning department provides the codes and regulations each commercial building must adhere to. A feasibility analysis checks this work to ensure accuracy. It allows us to revise the building plans at little cost if need be.
Design the building. Once we've cleared these initial stages, the architect produces detailed schematics for the building. These schematics include the civil site plan, floor plans, roof, room, and building sections, as well as elevations (how it looks from the street). Contracts between the developer, architect, and general contractor are drawn up if each stakeholder agrees to the building plan.
Accept bids for each building element. Plans in hand, the general contractor then accepts bids from sub-contractors to complete the different elements of the building. Think everything from ductwork to electrical wiring to pouring concrete. While this happens, environmental testing is completed at the proposed site to check for any issues.
Procure materials. The general contractor's construction manager purchases all materials, equipment, and labor required to complete the project. The general contractor agrees with each sub-contractor regarding working hours, material storage, and quality control.
Begin construction. We're off! With ceremonial ground-breaking out of the way, the real work starts by excavating and installing underground utilities. Concrete and steel beams come next, then framing, roofing, and exterior/interior works. As work progresses, something called a punch list is created, which documents stuff that needs more attention to be considered complete.
Complete construction. The architect issues a certificate of completion following the final inspection. We're open for business!
Don't worry if this sounds like a lot of steps. You join a new development project as a limited partner, meaning that you're not responsible for overseeing any of this work. Like the rollercoaster, you're along for a ride on a track with clear start and finish points that experts have defined through rigorous testing and experience.
What are the Risks of New Development Builds?
New development projects can be riskier because there's no existing revenue to help offset costs. The whole project can take over seven years to complete. However, we can address both risks through careful planning, working with trusted partners, and choosing new developments with simpler construction timelines.
For example, it takes a little over three years to plan, build, and open the average chain hotel from a brand like Marriott or Hilton. Since companies like Marriott and Hilton rely on franchise fees for most of their revenue, they need the hotel up and running as fast as possible. So, it makes sense they have the highest risk step – construction – down to a science.
In our experience, the greatest risk faced by our limited partners is impatience. It takes time and capital to build something new. Even the most experienced developer can run into an unanticipated issue at a new site. And sometimes, the business climate deteriorates to the point where it makes more sense to just sit it out. We do our best to keep our investors up to speed. To that end, Caliber's CEO, Chris Loeffler, holds regular conference calls to update our investors on material changes to all of Caliber's projects.
Who is a New Development Build Strategy Right for?
New development projects are often riskier than value-add or stabilization projects, so they're most appropriate for long-term investors seeking growth over income. Given the nature of the project, investment returns will appear negative through the first few years as construction costs add up; however, it's not unreasonable to expect a potentially decent final equity multiple once the project concludes. Contact us at [email protected] to learn more.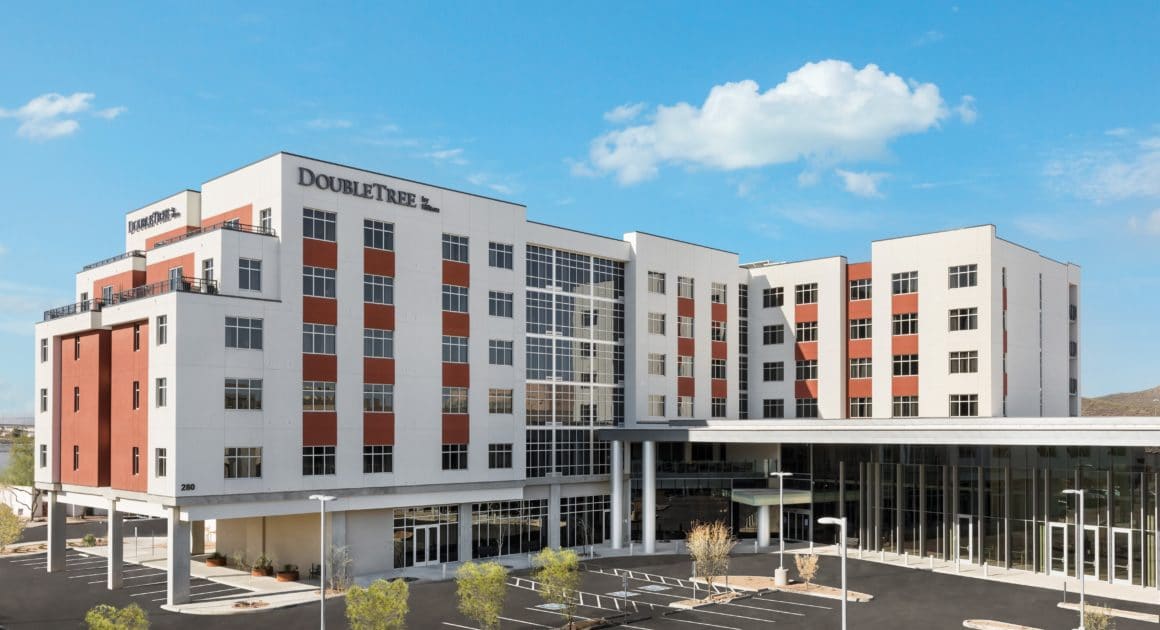 About Caliber
If you're looking to potentially build and maintain generational wealth for yourself and for future generations that come after you, our alternative investment-sponsored funds might be the ticket to get you there.
Caliber's story is rooted in a set of investment principles that are now the company's foundation. These principles were created naturally during our first formal year of operations, raising $18 million from investor-partners and buying, renovating, and selling over 150 single-family homes in 2009. Today, Caliber is growing to nearly $1 billion in assets under management or development.
Click here to see Caliber's current property portfolio.
Caliber is the premiere wealth development company and fund sponsor in the Southwest, U.S.– focusing on projects that benefit individual and institutional investors, U.S. communities, and other environmental, social, and governmental initiatives. Caliber has an extensive history in managing numerous real estate property classes including commercial, hospitality, healthcare, and multi-family to name a few. The firm's founders have decades of experience executing high conviction real estate strategies that generate attractive risk-adjusted returns. Caliber deploys a vertically integrated business model that develops wealth for its investors through various sponsored fund offerings.
Contact us at [email protected] to learn more.