Earlier this year, Caliber CEO, Chris Loeffler published an article on Forbes that discusses five challenges facing PERE investors today.
Click here to read the full article on Forbes.
In the opening months of 2022, the private real estate sector has benefited from positive macroeconomic momentum, boosted by rising GDP, record levels of job growth, strong consumer spending and stimulus programs.
The landscape, however, is not entirely serene. Participants in private real estate markets—including individual investors, asset owners and portfolio managers—are facing several challenges:
1. Sustained Inflation, Strained Supply Chains And Tight Labor Markets
In January, the annual U.S. inflation rate accelerated to a 40-year high of 7.5% as what arguably began as a pandemic-related trend has become a broader, sustained phenomenon. The sharp increase in prices is driven by strained supply chains, tight labor markets and an uptick in energy costs. Together, these forces make certain real estate investments more expensive and create the potential for heightened volatility across wide swaths of the market.
That said, private real estate has the reputation of performing well during periods of elevated inflation. For investors seeking a hedge against inflation, the challenge is to identify the right private real estate investments. These could include opportunities with favorable supply and demand conditions that allow property owners to pass higher costs to tenants or development projects where rent growth and cap rates can protect profit margins in the face of rising construction costs.
2. Rising Interest Rates
In light of stronger hiring, consumer spending and inflationary pressures, the Federal Reserve is expected to reduce its balance sheet and embark on a series of interest rate increases. As a result, the private real estate market will be challenged to manage interest rate risk and navigate the subsequent impacts on property values and investment performance.
To minimize any damage from rising interest rates, real estate investors will need to think carefully about leverage, with a sharp focus on managing higher borrowing costs, bolstering cash flows and creating value.
To read about the next three challenges, click here to read the full article on Forbes.
---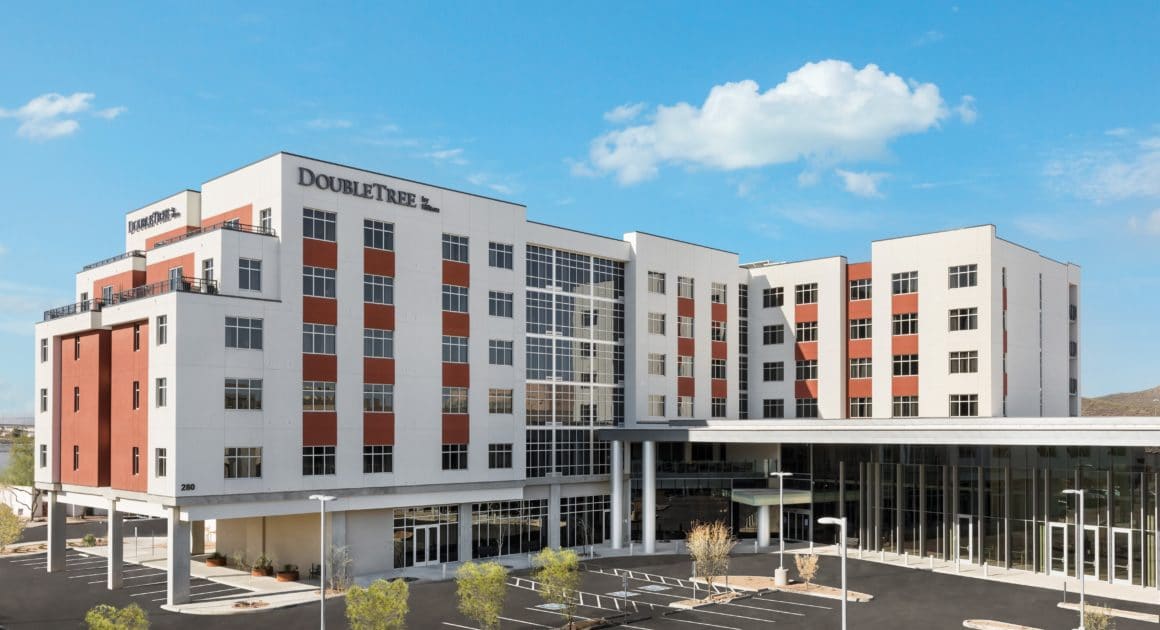 ---
About Caliber
Caliber – the Wealth Development Company – is a middle-market alternative asset manager and fund sponsor with approximately $2 billion in assets under management and development. The Company sponsors private funds and private syndications. It conducts substantially all business through CaliberCos, Inc., a vertically integrated asset manager delivering services which include capital formation and management, real estate development, construction management, acquisitions and sales. Caliber delivers a full suite of alternative investments to a $4 trillion market that includes high net worth, accredited and qualified investors, as well as family offices and smaller institutions. This strategy allows the Company to opportunistically compete in an evolving middle-market arena for alternative investments. Additional information can be found at CaliberCo.com and CaliberFunds.co.
Click here to see Caliber's current property portfolio.
If you would like to speak to someone about diversifying your retirement accounts, contact us at [email protected] or call (480) 295-7600 to schedule a call with a member of our Wealth Development Team.
If you would like to learn more about Opportunity Zone Investing, Caliber has put together a special guide that cuts through the myths and misconceptions and outlines the benefits, the risks, and the upcoming deadlines you must know to be able to participate. Get access to the guide here.
Investor Considerations

The information contained herein is general in nature and is not intended, and should not be construed, as accounting, financial, investment, legal, or tax advice, or opinion, in each instance provided by Caliber or any of its affiliates, agents, or representatives. The reader is cautioned that this material may not be applicable to, or suitable for, the reader's specific circumstances, desires, needs, and requires consideration of all applicable facts and circumstances. The reader understands and acknowledges that, prior to taking any action relating to this material, the reader (i) has been encouraged to rely upon the advice of the reader's accounting, financial, investment, legal, and tax advisers with respect to the accounting, financial, investment, legal, tax, and other considerations relating to this material, (ii) is not relying upon Caliber or any of its affiliates, agents, employees, managers, members, or representatives for accounting, financial, investment, legal, tax, or business advice, and (iii) has sought independent accounting, financial, investment, legal, tax, and business advice relating to this material. Caliber, and each of its affiliates, agents, employees, managers, members, and representatives assumes no obligation to inform the reader of any change in the law or other factors that could affect the information contained herein.