Earlier this year, Caliber CEO, Chris Loeffler published an article on Forbes that discusses the Bitcoin ETF released on Wall Street, and its potential impact on crypto investing.
To read the full article click here.
One of the biggest developments in cryptocurrency recently is the SEC allowing the first futures-based bitcoin futures exchange-traded fund (ETF) to be publicly traded on Wall Street. This is big news for the crypto investing community for several reasons:
Cryptocurrencies — like Bitcoin and Ethereum — and NFTs are becoming more mainstream as an alternative investment option that can be used to diversify your portfolio.
The arrival of this ETF gives cryptocurrencies more legitimacy as an alternative investment option.
The publicity of this ETF alone will potentially bring more awareness to crypto investing to the general population, which can potentially drive demand and the prices of these assets.
My impression is that this crypto-tied ETF is going to open doors to people who have been resistant, or just uninformed in general, to the potential and utility cryptocurrencies and NFTs hold. Because of this offering, the potential for investing in digital assets will become more mainstream as it now allows anyone to add it to their portfolio.
I see this development opening doors for the SEC to allow more "traditional" cryptocurrency investing in the future; people should soon be able to buy, sell and hold physical bitcoin, other digital currencies and NFTs in secure crypto wallets that are integrated within the Dow and NASDAQ.
Overall, the buying power of crypto is imminent, and it's likely to stay. Every day, more businesses in the U.S. are accepting it as a form of payment, and there are even numerous countries around the world that are adopting the use of cryptocurrency as legal tender. My business has seen how these digital assets can help investors diversify their portfolios and to sustain wealth. There is advantageous tax-advantaged growth potential when rolling over the capital gains from the sale of your crypto or NFT assets into a qualified opportunity zone fund (QOZF), including 10-year tax-free growth.
Read the full article on Forbes.
---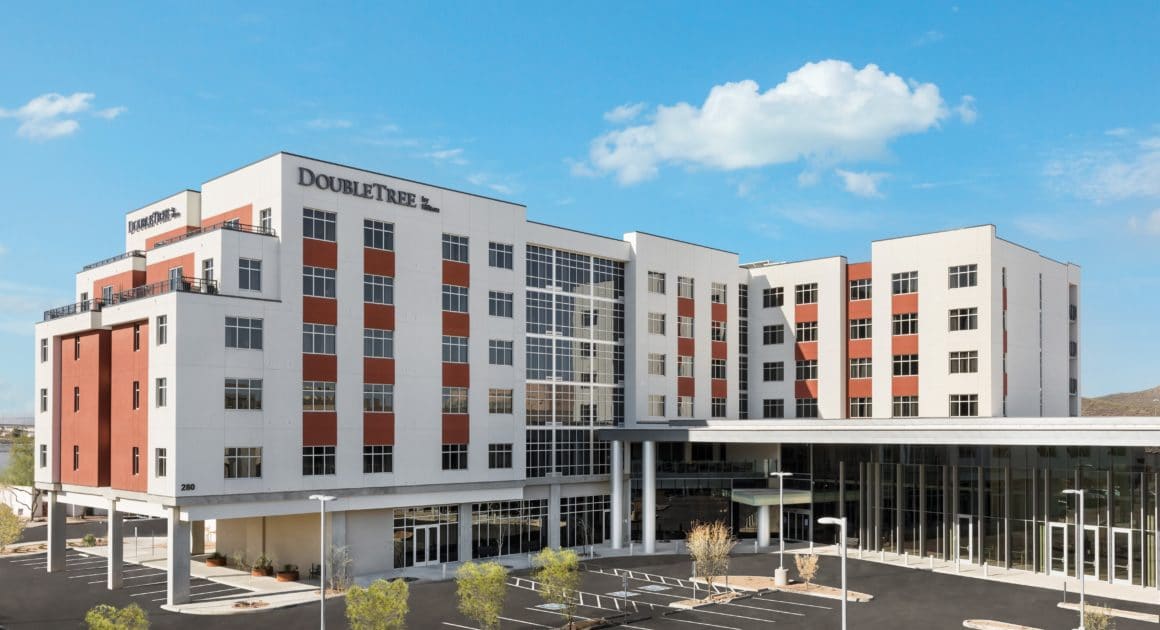 ---
About Caliber
Caliber – the Wealth Development Company – is a middle-market alternative asset manager and fund sponsor with approximately $2 billion in assets under management and development. The Company sponsors private funds and private syndications. It conducts substantially all business through CaliberCos, Inc., a vertically integrated asset manager delivering services which include capital formation and management, real estate development, construction management, acquisitions and sales. Caliber delivers a full suite of alternative investments to a $4 trillion market that includes high net worth, accredited and qualified investors, as well as family offices and smaller institutions. This strategy allows the Company to opportunistically compete in an evolving middle-market arena for alternative investments. Additional information can be found at CaliberCo.com and CaliberFunds.co.
Click here to see Caliber's current property portfolio.
If you would like to speak to someone about diversifying your retirement accounts, contact us at [email protected] or call (480) 295-7600 to schedule a call with a member of our Wealth Development Team.
If you would like to learn more about Opportunity Zone Investing, Caliber has put together a special guide that cuts through the myths and misconceptions and outlines the benefits, the risks, and the upcoming deadlines you must know to be able to participate. Get access to the guide here.
Investor Considerations

The information contained herein is general in nature and is not intended, and should not be construed, as accounting, financial, investment, legal, or tax advice, or opinion, in each instance provided by Caliber or any of its affiliates, agents, or representatives. The reader is cautioned that this material may not be applicable to, or suitable for, the reader's specific circumstances, desires, needs, and requires consideration of all applicable facts and circumstances. The reader understands and acknowledges that, prior to taking any action relating to this material, the reader (i) has been encouraged to rely upon the advice of the reader's accounting, financial, investment, legal, and tax advisers with respect to the accounting, financial, investment, legal, tax, and other considerations relating to this material, (ii) is not relying upon Caliber or any of its affiliates, agents, employees, managers, members, or representatives for accounting, financial, investment, legal, tax, or business advice, and (iii) has sought independent accounting, financial, investment, legal, tax, and business advice relating to this material. Caliber, and each of its affiliates, agents, employees, managers, members, and representatives assumes no obligation to inform the reader of any change in the law or other factors that could affect the information contained herein.