Previously, we talked about how investing in multi-family real estate may help protect your portfolio from rising inflation. If you've decided that this asset class is in your best interest, you should consider looking for an experienced fund sponsor to help you identify high-potential areas and properties to invest in.
Arizona's third-largest city, Mesa, is one of the fastest-growing cities in the U.S. and is currently experiencing an economic and social renaissance. Check out these 12 reasons why it may be in your best interest to look into Mesa for your next investment opportunity.
12 Reasons Why to Invest in Mesa
1. The Phoenix Metro area currently leads the nation in rent growth, up 17% from June 2020-June 2021*
2. Comparable rents within the Mesa area have risen to over $2 per square foot and its population is expected to grow 6% by 2026, making the prospect of multi-family development extremely attractive*
3. The Phoenix Metro ranked first in net migration for the third straight year as the population grew by over 100,000 people in 2020, outpacing the market's 10-year average*
4. Mesa currently has an annual growth rate of 2% and has seen its population increase by 22.5% since the 2010 census*
5. Future job growth in Mesa over the next 10 years is projected to be 47%, far outpacing the national average*
6. The current population is 538,146, and it's growing at a rate of nearly two percent annually.
7. Mesa is a trending technology hub, attracting world-renowned companies and entities to operate in, or in cities that are easily accessible to get to from Mesa. A few notable companies located in Mesa include Boeing, Arizona State University, Banner Health, DriveTime and AT&T.
8. Maricopa County is one of the fastest-growing counties in the U.S. Mesa is located just right next to Phoenix, Scottsdale, Tempe, Gilbert and Chandler. These are all growing cities in the metropolitan area that have large populations, attracts fortune 500 companies, have a vibrant tourism industry, a great healthcare system and an ever-growing public transportation system that connects them all together
9. Properties** with 100+ units in the Phoenix metro area saw an increase in average rent across the valley. As of Q3 2021, the average is $1,561 per month, a rise of $1.80 per Sq. Ft. from the previous quarter.
10. Properties** with 100+ units sold for an average price of $293,332 per unit. As of Q3 2021, this represents increases of $72,508 per unit and $60.59 per Sq. Ft. from the previous quarter.
11. As of Q3 2021**, vacancy rates across the valley dipped to an average of 4.08%, improving a nominal .03% from the previous quarter. Some submarkets in the metro also saw vacancy decrease below 3.5%.
12. Three records** were set in Q3 2021 including:
Vacancy in Stabilized Properties (VS) – The Phoenix-metro area has achieved this record for five straight quarters.
Market/Gross Rents (MR) – As vacancy rates fall, rent prices have been increasing. A new record has been achieved in two straight quarters. The most recent this happened was in 2019.
Net Rents (NR) – this index reached a level of 5.00. The previous record was established nearly 28 years ago.
*Statistics with accompanying asterisk was pulled from CoStar, the largest commercial real estate information and analytics provider
**Data with accompanying asterisks indicates that the information came from a market report written by Real Data Quarterly Report: a.i. – Apartment Trends Summary of Metropolitan Phoenix 100+ Apartment Properties Q3 2021
Did you know that downtown Mesa is currently under revitalization? Caliber owns 11 assets in its Qualified Opportunity Zone Fund (QOZF) offering, including the ownership of a multi-family asset, currently taking investments from accredited investors.
Click here to read our Commons of Mesa multi-family real estate asset announcement. Email us at [email protected] to learn more about this investment opportunity today.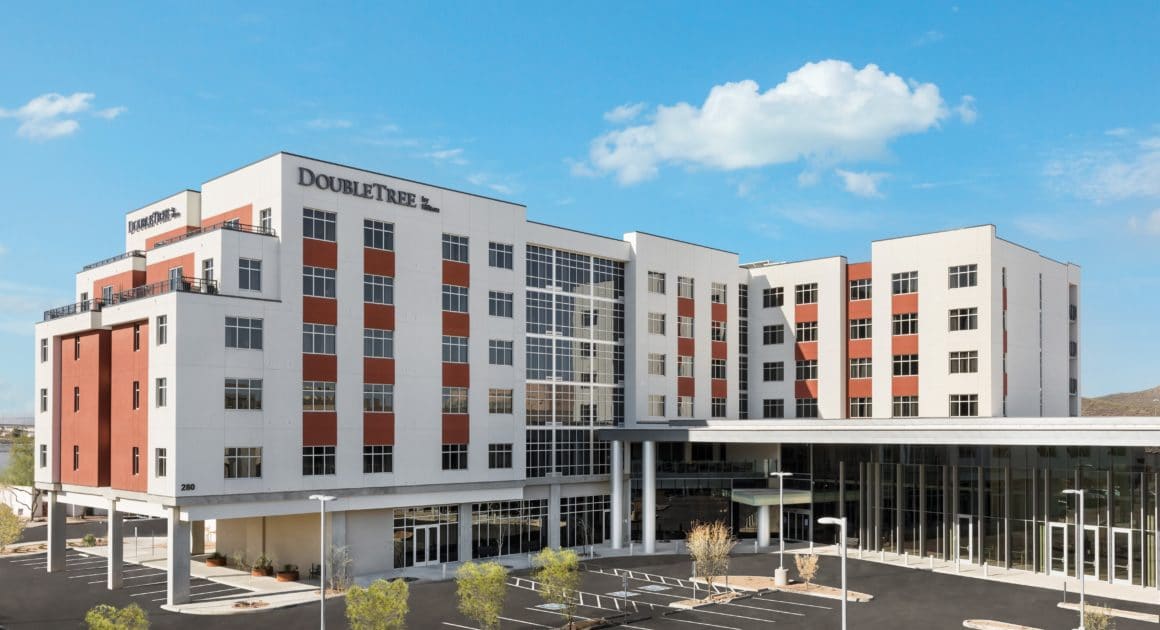 About Caliber
As the Wealth Development Company, we are a leading U.S. sponsor with approximately $500 million in assets under development and management. These investments are comprised of alternative investments, which include private funds and syndications, externally managed real estate investment trusts (REITs) as well as public funds. We conduct substantially all business through our Sponsor, CaliberCos Inc., a vertically integrated platform that is strengthened by more than 70 professionals with decades of institutional experience in commercial real estate, capital markets, alternative investments, and mergers and acquisitions.
We allocate our alternative investment strategies and align them with investors' investment objectives, risk profiles and liquidity preferences to offer an optimal balance of risk-adjusted returns and attractive investment performance. It is because of this thoughtful, intentional approach, and our unwavering pursuit of performance, that we have been deemed The Wealth Development Company.
We strive to build wealth for investors by offering a diverse host of investment solutions that fit our investors' needs. With a primary focus on key middle-market growth areas, such as Arizona, Colorado, Nevada, Texas, Utah and Alaska, we evaluate other U.S. markets that possess the same attractive demographics and macroeconomic trends as our targeted markets, such as highly skilled labor, emerging population and job growth. In addition, we utilize our institutional full-service operating platform to generate operating efficiencies while enhancing the value of our investments through dedicated asset management strategies.
We create value through a combination of internal and external growth channels. Bringing together the benefits of real estate, deep asset-class, and capital markets expertise across public and private investments. We seed, develop, and manage a broad range of liquid and illiquid alternative strategies for a diverse group of investors who comprise approximately a $4 trillion alternative investment market, which includes high net worth, accredited and qualified investors, as well as family offices and smaller institutions. This strategy allows us to opportunistically compete in an evolving middle-market arena for alternative investments that range between $5 million and $50 million.
Click here to see Caliber's current property portfolio.
If you would like to speak to someone about diversifying your retirement accounts, contact us at [email protected] or call (480) 295-7600 to schedule a call with a member of our Wealth Development Team.
If you would like to learn more about Opportunity Zone Investing, Caliber has put together a special guide that cuts through the myths and misconceptions and outlines the benefits, the risks, and the upcoming deadlines you must know to be able to participate. Get access to the guide here.
Investor Considerations

The information contained herein is general in nature and is not intended, and should not be construed, as accounting, financial, investment, legal, or tax advice, or opinion, in each instance provided by Caliber or any of its affiliates, agents, or representatives. The reader is cautioned that this material may not be applicable to, or suitable for, the reader's specific circumstances, desires, needs, and requires consideration of all applicable facts and circumstances. The reader understands and acknowledges that, prior to taking any action relating to this material, the reader (i) has been encouraged to rely upon the advice of the reader's accounting, financial, investment, legal, and tax advisers with respect to the accounting, financial, investment, legal, tax, and other considerations relating to this material, (ii) is not relying upon Caliber or any of its affiliates, agents, employees, managers, members, or representatives for accounting, financial, investment, legal, tax, or business advice, and (iii) has sought independent accounting, financial, investment, legal, tax, and business advice relating to this material. Caliber, and each of its affiliates, agents, employees, managers, members, and representatives assumes no obligation to inform the reader of any change in the law or other factors that could affect the information contained herein.