This article delves into the intricacies of middle-market investments, exploring the strategic advantages of reInvestors look at real estate like an operating entity. To make the investment worthwhile, the property needs to either make money now or have the potential to make more money after some improvements. To judge if one property is worth investing over another, investors look at something called net operating income (NOI). NOI considers both sides of the equation: rental income one on side, and costs to operate the property on the other. Let's discuss the ins and outs of net operating income!
What is Net Operating Income?
Net operating income (NOI) is a term that real estate investors use to figure out how much their money-making properties are really worth. Basically, you take the money the property brings in and subtract the costs of running it to get the NOI.
Now, besides just the rent money, a property can also generate additional cash from things like parking garages, vending machines, and even laundry facilities. The expenses that get subtracted from the income include stuff like insurance fees, lawyer bills, utility costs, property taxes, repairs, and cleaning services. But big expenses like installing a brand new air-conditioning system for the whole building don't get counted.
NOI can help investors in real estate decide on the "capitalization rate," which helps them figure out how much a property is worth. This way, they can compare different properties they're thinking about buying or selling.
If a property is financed with a loan, NOI is also used to figure out the "debt coverage ratio" (DCR). That's a way to see if the property's income can cover its expenses and debt payments. NOI also helps in calculating other things like the net income multiplier, cash return on investment, and total return on investment. It's like a magic number that tells you a lot about a property!
How to Calculate Net Operating Income
When it comes to figuring out the net operating income (NOI) of a property, you have to treat it like a business. It's all about getting a good estimate of how much money the property is bringing in. But, there are a few things you need to consider to calculate NOI accurately.
Let's break it down. The formula for NOI is pretty simple: You take the gross operating income (that's the money the property brings in) and subtract the operating expenses (like utilities, maintenance, taxes, and other costs of running the place).
Let's imagine we're interested in investing in a big apartment complex near a university. We want to hold onto it for five years, and we're looking for a minimum return of 7% without any debt involved.
To get the info we need, we need to do some digging. If the property is on the market, we can ask the seller or broker for details like financial statements and lease documents. That'll give us a good idea of the cash flow and help us calculate the NOI.
Once we have all the documents, we can create an income statement. Let's say the gross rental revenue is $5 million. Since some units will be empty at any given time, we estimate around 5% vacancy, bringing the gross effective income to $4.75 million.
On top of that, there might be other income sources like parking fees or storage unit rentals, which add another $125,000 to the revenue. So, the total revenue (gross operating income) would be $4.875 million per year.
Operating expenses like utilities, maintenance, property taxes, and marketing all eat into our revenue, but they're necessary for maintaining the property and attracting new tenants. Based on past numbers, we assume that operating expenses will be around 40% of the gross income, which adds up to $1.9 million. We need to set aside some cash for unit refurbishments after tenants move out, bringing our total expenses for the first year to a little over $2 million.
So, when we crunch the numbers, the NOI for our apartment complex comes out to a positive $2.865 million per year. That means we're making some good money! In terms of percentage, that's a NOI margin of about 58.8%.
Why NOI is Important in Commercial Real Estate Investing
NOI matters because it is the numerator in the capitalization rate calculation. Capitalization rate – or cap rate – tells you how much return you can expect to make on a property.
Here's the deal: The cap rate is calculated by dividing the net operating income (NOI) by the property's value. It's expressed as a percentage. So, if a property has a high cap rate, it means it has a higher potential for making more money compared to its price.
Think of it this way: A high cap rate is like finding a high-yield investment. On the other hand, a low cap rate means the property might not bring in as much income relative to its cost.
Cap rates act as a shorthand way for real estate investors to easily compare different properties and decide which ones may be worth our time and money.
Based on comparable properties in the area, our apartment complex comes in with a cap rate of 5.97% (NOI/Market Price).
Conclusion
Net operating income (NOI) is a crucial measure for investors to determine whether a property is worth investing in. When investors evaluate a property, they want to know if it will generate enough income to cover expenses and provide a return on their investment. By examining the net operating income, they can determine if the property is financially viable.
NOI is useful because it accounts for both revenues and expenses, giving investors a comprehensive view of the property's financial health. It allows them to compare different properties and make informed decisions about where to invest their money.
Investors can use the NOI to assess the potential return on investment and determine if the income generated from the property justifies the costs associated with owning and maintaining it. It serves as a valuable tool in evaluating the financial feasibility and profitability of real estate investments, helping investors make informed choices and maximize their chances of success.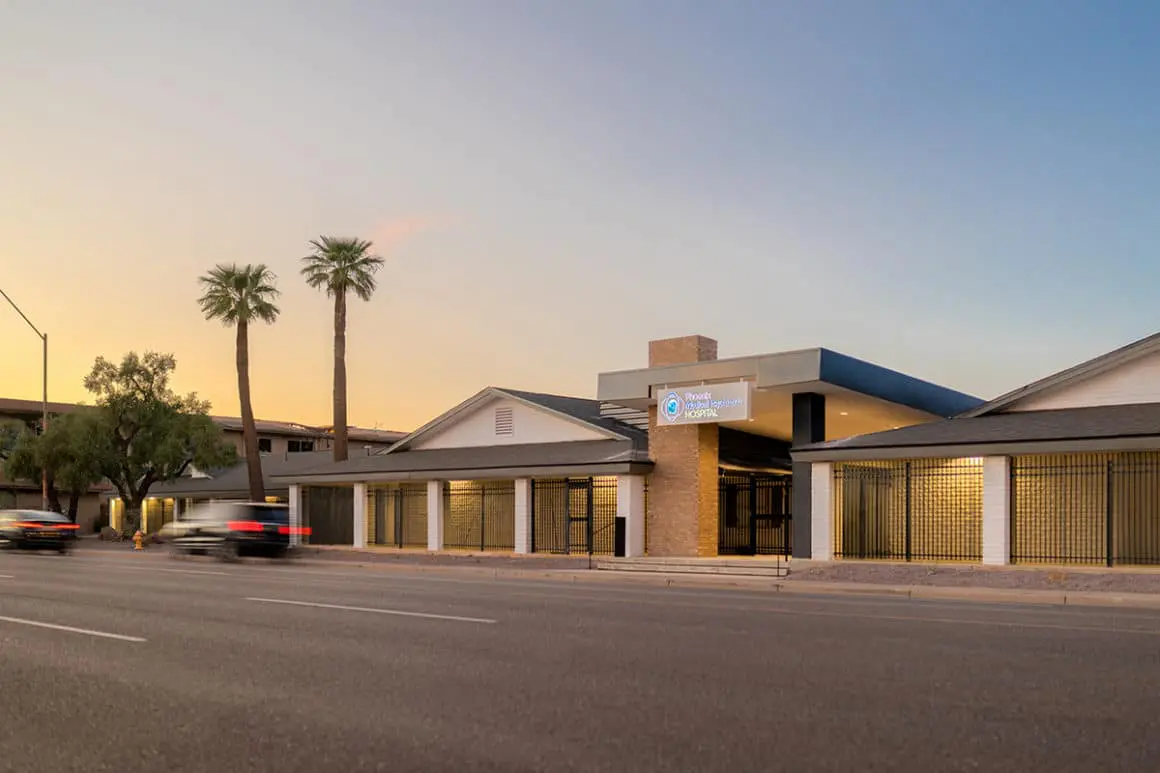 About Caliber
Caliber (NASDAQ: CWD) is a leading vertically integrated alternative asset management firm whose purpose is to build generational wealth for investors seeking to access opportunities in middle-market assets. Caliber differentiates itself by creating, managing, and servicing proprietary products, including middle-market investment funds, private syndications, and direct investments which are managed by our in-house asset services group. Our funds include investment vehicles focused primarily on real estate, private equity, and debt facilities. We market our services through direct sales to private investors, wholesaling to investment advisers, direct sales to family offices and institutions, and in-house client services. Additional information can be found at Caliberco.com.
Click here to see Caliber's current property portfolio.
If you would like to speak to someone about diversifying your retirement accounts, contact us at [email protected] or call (480) 295-7600 to schedule a call with our Wealth Development Team member.
Suppose you would like to learn more about Opportunity Zone Investing. In that case, Caliber has put together a special guide that cuts through the myths and misconceptions and outlines the benefits, the risks, and the upcoming deadlines you must know to be able to participate. Get access to the guide here.
Investor Considerations
The information contained herein is general in nature and is not intended, and should not be construed, as accounting, financial, investment, legal, or tax advice, or opinion, in each instance provided by Caliber or any of its affiliates, agents, or representatives. The reader is cautioned that this material may not be applicable to, or suitable for, the reader's specific circumstances, desires, needs, and requires consideration of all applicable facts and circumstances. The reader understands and acknowledges that, prior to taking any action relating to this material, the reader (i) has been encouraged to rely upon the advice of the reader's accounting, financial, investment, legal, and tax advisers with respect to the accounting, financial, investment, legal, tax, and other considerations relating to this material, (ii) is not relying upon Caliber or any of its affiliates, agents, employees, managers, members, or representatives for accounting, financial, investment, legal, tax, or business advice, and (iii) has sought independent accounting, financial, investment, legal, tax, and business advice relating to this material. Caliber, and each of its affiliates, agents, employees, managers, members, and representatives assumes no obligation to inform the reader of any change in the law or other factors that could affect the information contained herein.
423-CAL-062723