In support of their wealth estate planning goals, people invest in adaptive reuse properties because they typically generate higher returns, enhance portfolio diversification and shelter wealth against markets in turmoil.
If your current estate planning goal includes diversifying your portfolio by investing in assets offering the highest return on investment (ROI) while generating long-term capital gains, your risk-return profile indicates that your appetite may be yearning to add opportunistic investments to your portfolio.
This article focuses on the adaptive reuse investment concept. For example, adaptive reuse focuses on converting an abandoned or underutilized property to repurpose it for a new use, such as converting a hotel property into a multi-family apartment community. Continue reading to learn the potential risk-return profile of adaptive reuse assets and the various financing options typically used to buy and develop them.
Risk Profile of Adaptive Reuse Properties
Adaptive reuse projects are considered high-risk investments due to the potential challenges involving repurposing assets from one class to another. The process can be lengthy and brood unforeseen additional costs, disrupting. These rising costs are typically associated with unpredictable micro and macro variables hurting our economy at any given time, including:
Market volatility factors like fear, uncertainty and doubt in our financial institutions and government bodies create a loss of confidence and can potentially trigger panic in the public. Or if war breaks out between countries living in or near critical trade routes and infrastructure crucial to ensuring global trade remains predictable and profitable.
Inflation is the rippling effect following market volatility, typically forcing producers and merchants to raise prices on all types of goods and products, putting pressure on consumers to pay more for them. For example, a project timeline on investment may extend longer than expected, as rising prices for lumber, steel, heavy equipment and human capital can exceed the original cost estimate of the budget.
To account for the new stress, developers must examine their original blueprint and identify the non-essential features of the asset and remove them. The capital earmarked for removal is reallocated to different operations needing support and additional capital to ensure the development of the asset moves forward during times of fear, uncertainty and doubt in the economy. If this strategy fails, these developers may attempt to raise more money from current and new investors, potentially bringing in a whole new host of problems that need to be responded to before it becomes the main problem to solve.
Human capital flaws, error and incompetence can negatively impact the development of an adaptive reuse investment in numerous ways; including the timing of project timelines and by adding additional costs dictates how fast or slow a project moves. For example, obtaining zoning and permits can be a tedious process to move through when human error plays a role. Additionally, an older building may have unexpected environmental concerns found in it. For example, finding asbestos and other hazardous materials unsafe for humans to breathe is identified, ensuring delays and additional costs to accrue.
Legal and financial risks can be complex when repurposing a hotel property and turning it into a modern, multi-family apartment community. Those managing the asset need to ensure its existing leases, licenses, and permits are compliant, which may require modifications to the asset before any work starts. Additionally, the tax implications involving repurposing a hotel property can increase the tax burden for investors.
Return Profile of Adaptive Reuse Properties
Adaptive reuse assets present unique, diversifying long-term rewards for investors seeking to generate high returns and obtain fruitful tax benefits. Additionally, they can offer long-term stability and develop wealth security for them by generating passive income. However, it's important to note that most opportunistic investments can take many years to produce predictable yields. Additionally, opportunistic parcels return higher capital gains than core, core plus and value-add assets.
Investors can leverage adaptive reuse assets as an effective tool in hedging against inflating prices and an economy in turmoil, hurting traditional assets like retail stocks, bonds and mutual funds most. For example, investing in an asset or fund can shelter your capital and compound significantly as development is achieved and the building(s) leased.
In support of their wealth estate planning goals, people invest in adaptive reuse properties because they typically generate higher returns, enhance portfolio diversification and shelter wealth against markets in turmoil.
Funding and Financing Options for Adaptive Reuse Properties
Raising funds and financing can be one of the biggest hurdles sponsors and owners encounter as they look to acquire an adaptive reuse property. For example, they may encounter complex issues or bureaucratic hurdles before repurposing their hotel property into a multi-family apartment community.
Commercial loans typically provide long-term funding and are usually obtained through banks, loan providers or other financial institutions. To acquire the loan, sponsors and owners need a high credit score, can offer up valuable collateral to risk if this project fails, and pay a substantial equity contribution to the entity loaning the money.
Bridge loans are short-term financing solutions that cover construction costs until a permanent financing partner is acquired. Like commercial loans, funding typically comes from banks, loan providers and other financial institutions. Sometimes, an individual investor can provide capital to act as the bridge.
Mezzanine financing is another option for sponsors or owners who need additional capital but don't have sufficient resources to secure traditional bank financing. These private lenders charge higher interest rates than commercial banks in exchange for taking on more leverage risk.
Conclusion
Adaptive reuse projects, converting a hotel into an apartment complex for example, offers a cost-effective and strategic investment opportunity for accredited investors looking to add commercial real estate to their portfolios. Although it's a high-risk investment, returns can be highly rewarding for investors.
Caliber Opportunistic Growth Fund is Accepting Investments
The Caliber Opportunistic Growth Fund III (COGF III) is Caliber's second iteration of its Caliber Diversified Opportunity Fund II (CDOF II), which opened to investment beginning in May 2017 and closed in February 2022. The fund name is updated to reflect that COGF III is a growth fund giving access to accredited investors looking for portfolio diversification, and monetary and tax benefits by investing in value-add and opportunistic projects. This fund may include adaptive reuse properties as part of its portfolio.
Accepting Investments Now:
Watch: Caliber Opportunistic Growth Fund III
Watch: Caliber Core+ Growth & Income Fund
Watch: Caliber Qualified Opportunity Zone Fund II
Click here to review our assets.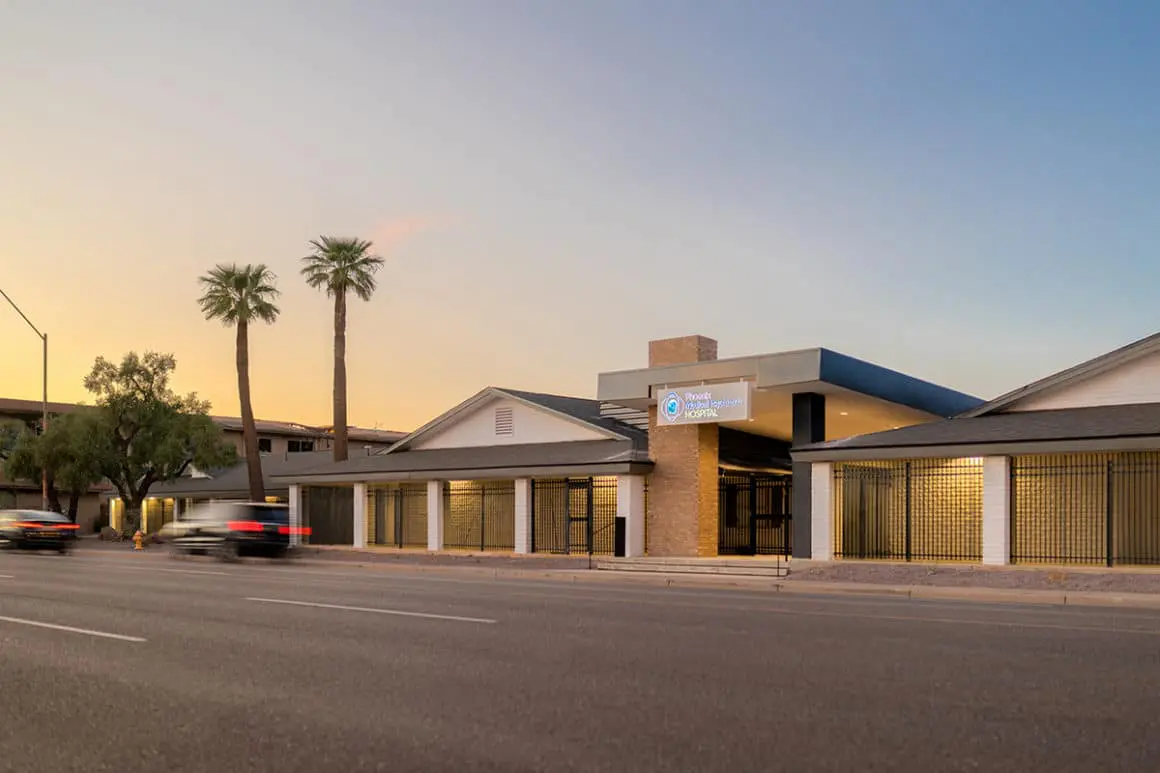 About Caliber
Caliber is a leading vertically integrated asset management firm whose primary goal is to enhance the wealth of investors seeking to make investments in middle-market assets. We strive to build wealth for our investor clients by creating, managing and servicing proprietary products, including middle-market investment funds, private syndications, and direct investments. Our funds include investment vehicles focused primarily on real estate, private equity, and debt facilities. We market our services through direct sales to private investors, wholesaling to investment advisers, direct sales to family offices and institutions, and in-house client services. Caliber's middle-market specialty allows the Company to compete with agility and speed in an evolving arena of alternative investments. Additional information can be found at Caliberco.com and CaliberFunds.co.
Click here to see Caliber's current property portfolio.
If you would like to speak to someone about diversifying your retirement accounts, contact us at [email protected] or call (480) 295-7600 to schedule a call with a member of our Wealth Development Team.
If you would like to learn more about Opportunity Zone Investing, Caliber has put together a special guide that cuts through the myths and misconceptions and outlines the benefits, the risks, and the upcoming deadlines you must know to be able to participate. Get access to the guide here.
Investor Considerations
The information contained herein is general in nature and is not intended, and should not be construed, as accounting, financial, investment, legal, or tax advice, or opinion, in each instance provided by Caliber or any of its affiliates, agents, or representatives. The reader is cautioned that this material may not be applicable to, or suitable for, the reader's specific circumstances, desires, needs, and requires consideration of all applicable facts and circumstances. The reader understands and acknowledges that, prior to taking any action relating to this material, the reader (i) has been encouraged to rely upon the advice of the reader's accounting, financial, investment, legal, and tax advisers with respect to the accounting, financial, investment, legal, tax, and other considerations relating to this material, (ii) is not relying upon Caliber or any of its affiliates, agents, employees, managers, members, or representatives for accounting, financial, investment, legal, tax, or business advice, and (iii) has sought independent accounting, financial, investment, legal, tax, and business advice relating to this material. Caliber, and each of its affiliates, agents, employees, managers, members, and representatives assumes no obligation to inform the reader of any change in the law or other factors that could affect the information contained herein.
378-CAL-042623